Buy two (2) live lobsters around 2 lbs each.
-Put in large ( 8 QRT ) Pressure Cooker -
Place steamer basket or platform in bottom of pot. 
2.5 cups water
2 Tbsp Kosher Salt
( substitute fresh seawater if available for water + salt )
3 to 6lbs of -freshly dispatched- Live Whole Lobster with rubber bands removed.

-Set pressure Cooker -
4 minutes Pressure Cook - Manual High pressure setting
-Quick Pressure Release-

-Serve hot with butter-
Butter heated and clarified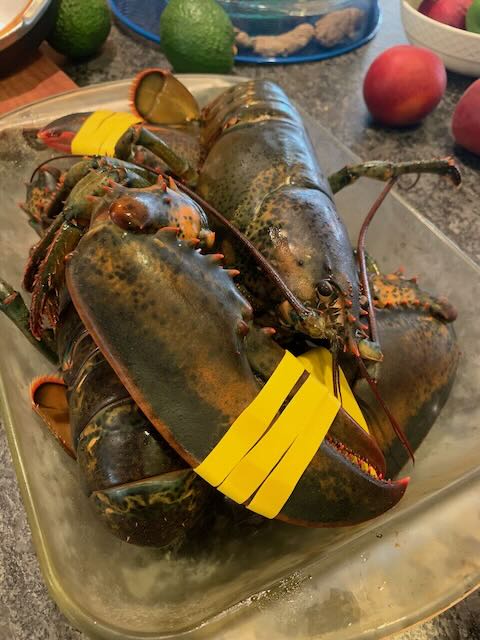 Enjoy!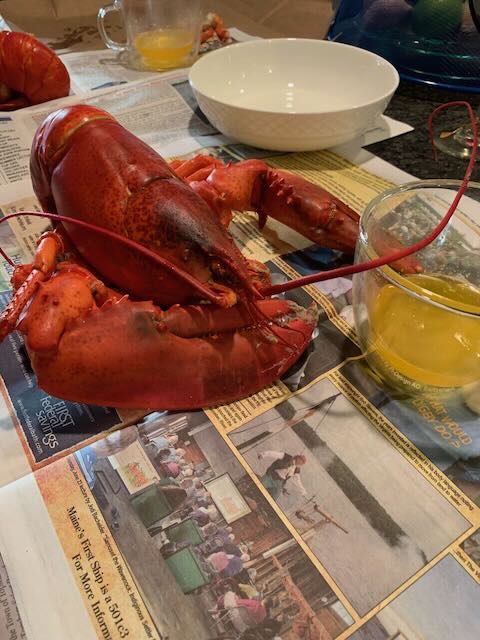 resources - Allen's Sea Food 119 Lookout Point Rd, Harpswell, ME 04079 Allen's Sea Food